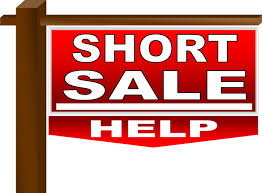 Are you a homeowner unable to pay your mortgage and want to avoid legal complications? There are two options, first one is short sale and the second one is foreclosure.
What Is a Short Sale?
"A short sale is a transaction in which the banks let delinquent homeowners sell their homes for less than what's owed. The homeowner finds an agent and puts the house on the market for less it real value and mortgage balance"


The idea is when the house sells, the lender will recoup enough to reduce it loss. A short sale may not release the borrower/homeowner from the debt he or she incurred with the original mortgage, but it can be better than a full-on foreclosure.


Benefits of Short Sale over Foreclosure
There are several benefits of short sale over foreclosure, some of the major benefits are:
Protect credit Score
Prevents Foreclosure
Saves you money
Gives you more control
Helps the lender
Peace of mind
Eliminate need for bankruptcy
Start rebuilding faster
You get your life back
Mortgage debt relief
You may get a release of liability
Contact Me

MIKE DAYE, ABR

Luxury Real Estate Sales & Development Consultant

Homeland Realty Group Llc

9 Harmony Grove Rd, Lilburn, GA 30047

Direct: (678) 310-7064

Cell: (404) 933-7551
Mike Daye | Foresight Real Estate
Associate Broker | Sales & Development Consultant
Homeland Realty Group Llc | Foresight Real Estate
Mike Daye ABR
9 Harmony Grove Rd
Lilburn, GA 30047